"I brought you a gift," my husband said.
I stopped myself from turning around right away. I carefully  measured the wet ingredients for cornbread muffins. Interruptions during the measuring process frequently cause interesting results when I'm cooking, so I finished the job before turning to see my gift.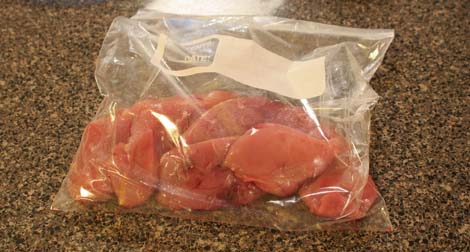 Nate spent the day filming a commercial for high performance dog food. The client brought hunting dogs and pheasants for the animal talent. Naturally, Nate and his coworker, Tyler, went pheasant hunting after shooting the ad. Thus my present.
I've never cooked pheasant before. I don't recall ever eating pheasant. This shocked my husband because I grew up in a home that ate venison and trout. I didn't even know how Sloppy Joes made with hamburger tasted until I was a junior or senior in high school. So now I'm in a quandry and need help. How do I cook this?
I'd be ever grateful for any recipes or pointers. Thanks!