I like each of my children to have their own nativity to keep in their rooms during the Christmas season.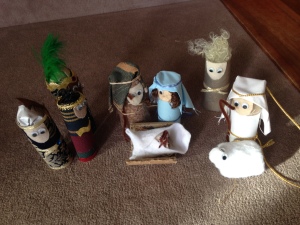 We've made the people from toilet paper tubes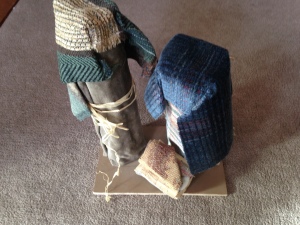 and cut up tree branches in years past.
I realized that my youngest children have never made a nativity so on Wednesday I pulled out the fabric scraps and the glue gun.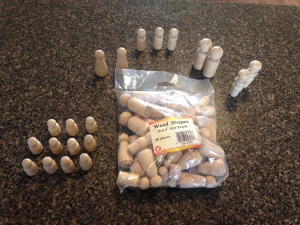 This year I actually purchased some wood doll bodies to use. It came in a package of assorted shapes and sizes.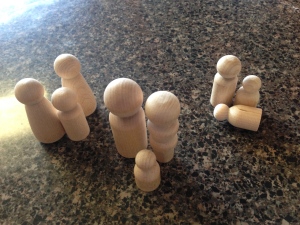 My daughter divided them up into individual nativities for each child. On the left are the three wiseman. The center shows Mary, Joseph and the baby Jesus. The figures on the right are two shepherds and a sheep.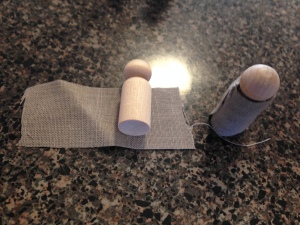 The rest is all made from scraps we had hanging around from previous projects. If you don't sew or make crafts, you could purchase squares of felt to use for the clothing.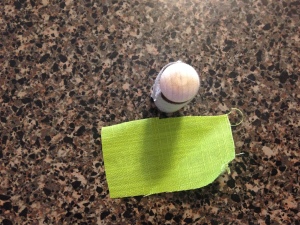 I showed the boys how to cut a piece of fabric and wrap it around the doll bodies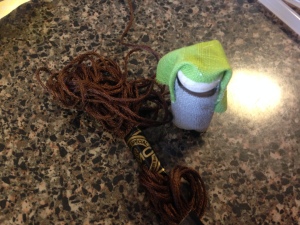 and how to make a head covering. The embroidery floss was used for hair, belts, head ties, and even a shepherd's staff.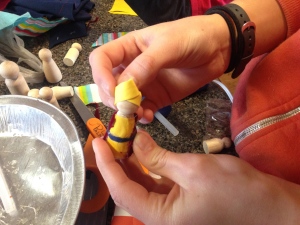 My daughter used bias tape to make a turban for her wiseman.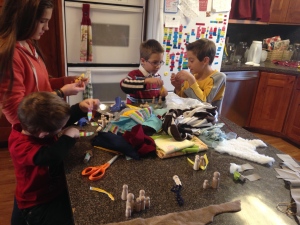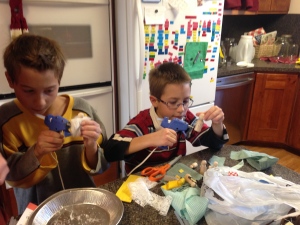 After that, I gave them the scissors and glue gun and let them go.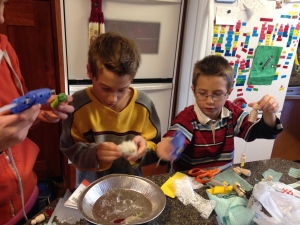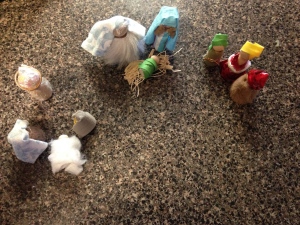 They decided we needed an angel so they each found another doll body for an angel.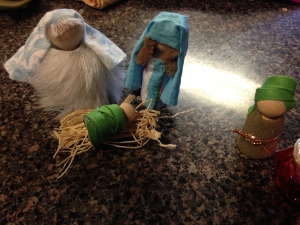 This is my four-year-old's nativity. He made all the fabric choices for his people. I helped him cut out the pieces and glue them together, but he was definitely the director.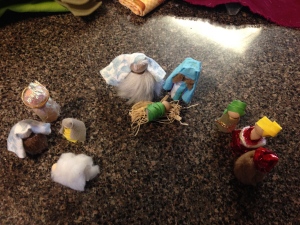 He suggested some of the most unusual combinations, and I love how it turned out.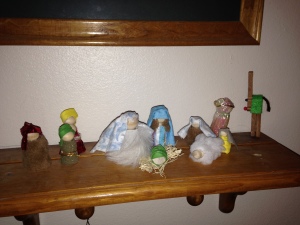 He promptly put it on the shelf by his bed.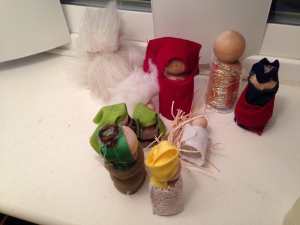 Here is my ten-year-old's on his windowsill. He said one of his wiseman took the arctic route.
Thus the fur coat and head covering.:)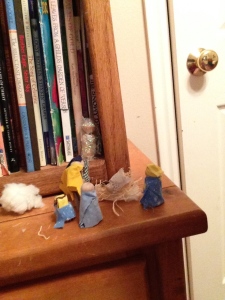 And my seven-year-old put his on this corner.
This was a super fun activity and helped refocus my children (and me!) on Christ being the reason we celebrate Christmas.