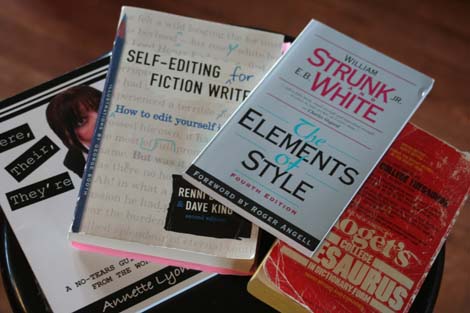 Posted on 06. Apr, 2014 by Kate.
I taught two classes at  the Write Here in Ephraim Writing Conference. Here are the Power Point presentations.
Scene and Sequel
Goal, Motivation, and Conflict

Posted on 04. Mar, 2014 by Kate.
I have a new early reader series called Seasons on the Farm. Each book will highlight a season on the farm. This book, Seasons on the Farm: Fall is $.99 for the month of March. If you've been reading my blog over the last few years, you will recognize many of the pictures. My author [...]
Posted on 22. Oct, 2013 by Kate.
My friend's book releases this week. The premise is intriguing. I'm so excited for Mary. She's waited a very long time to see her first book on the shelves.
Here's the cover and back copy. I am fascinated with how she is going to weave all of these tragic love stories into her bigger plot. Congratulations, [...]

Posted on 11. Sep, 2013 by Kate.
There is no excerpt because this is a protected post.

Posted on 08. May, 2013 by Kate.
So I'm probably one of the last people on earth to hear about these: They're called EasyLunchBoxes and I love them. There is a large, medium, and small section for foods. It makes it really easy to pack fruits and veges. The compartments aren't sealed from each other but the company also sells little sauce containers with [...]

Posted on 26. Apr, 2013 by Kate.
If you haven't yet purchased my book The Guy Next Door, this is the week to do it. The eBook format is available for $2.99 for one week only. That's a great price discounted from $9.99. Happy Arbor Day!
Calling all eBook readers! Today is Arbor Day, and because trees are cool, Andrea Pearson, author of the Kileyna series, has put [...]

Posted on 20. Mar, 2013 by Kate.
This little calf was born the last week of February. At first, we thought he was blind, but later learned it was just an infection in his eye. Along with not being able to see, he also refused to drink. We brought him and his mama in to try and help him learn to drink.
When [...]

Posted on 11. Mar, 2013 by Kate.

Junior Prom was a couple of weeks ago. (I can't believe my daughter is a junior!)
Junior Prom is a pretty big deal in our little town. All sorts of traditions make it special for each student who wants to be involved. There is a promenade for each night of the prom (boy's choice and girl's [...]

Posted on 11. Mar, 2013 by Kate.
MONDAY
Spaghetti and Meatballs
Steamed Cauliflower
Garlic Bread
FHE Treat
TUESDAY
Minestrone Soup
Green Salad
Muffins
WEDNESDAY
Baked Potato Bar
with leftover White Chile for topping and
chopped tomatoes &
chopped cilantro
THURSDAY
3 Pepper Glaze Pork Sandwiches
Potato Wedges
Carrot Sticks
FRIDAY
Taco Sundaes
(Layer: Rice, Taco Meat & Beans, Corn, Cheese, Lettuce, Tomatoes, Olives
Top with: Catalina, Salsa, and Crushed Tortilla Chips)
SATURDAY
Sloppy Joes
Potato Chips

Posted on 06. Mar, 2013 by Kate.
I'm giving away 2 tickets to The Really Big Cooking Show. To be entered in the random drawing, leave a comment telling us if you prefer baking or cooking or neither! Or just say say "I want the tickets," and you're entered. Easy Peasy! Drawing closes Wednesday, March 6 at 10 PM.
So what is The [...]
Posted on 05. Mar, 2013 by Kate.
I'll be teaching at this FREE writing workshop in Ephraim on Saturday. Check out the amazing presenters and classes here.

Posted on 21. Feb, 2013 by Kate.
I have been missing from the blog world for quite some time. Life is CRAZY-hectic around here. I've always said we function in Controlled Chaos. That statement grows truer and truer over time. Anyway, thought I'd share one of the things we've been doing.
See that cookbook on the left? My second daughter got it for [...]

Posted on 05. Feb, 2013 by Kate.
MONDAY
Shredded Chicken Sandwiches
Potato Chips
Baby Carrots
FHE Treat: Popcorn