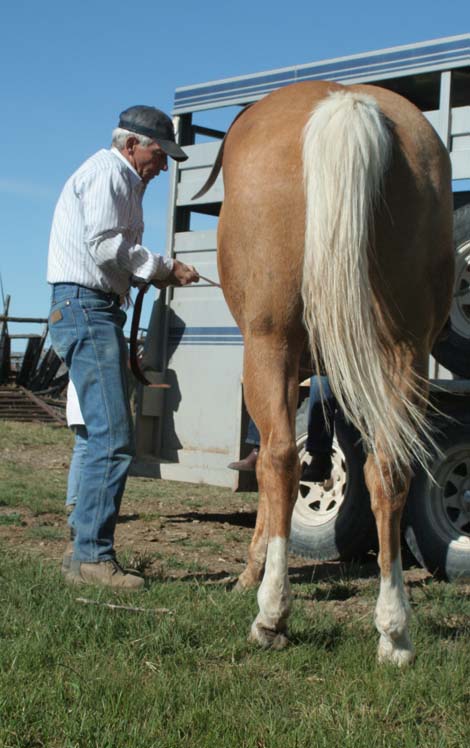 Grandpa saddles Sundance.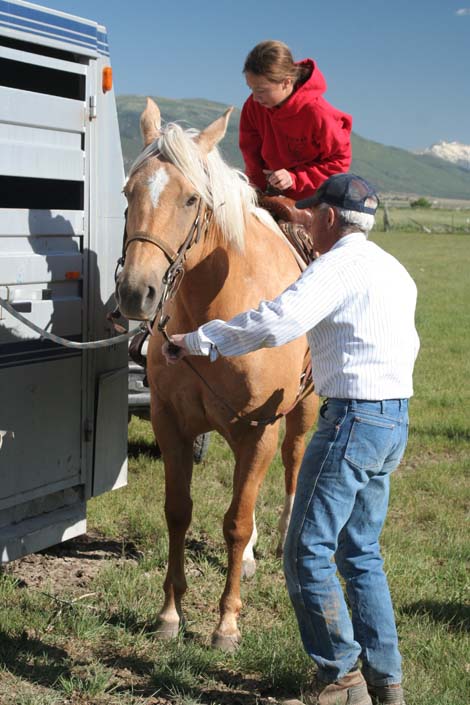 My Cowgirl settles into the saddle.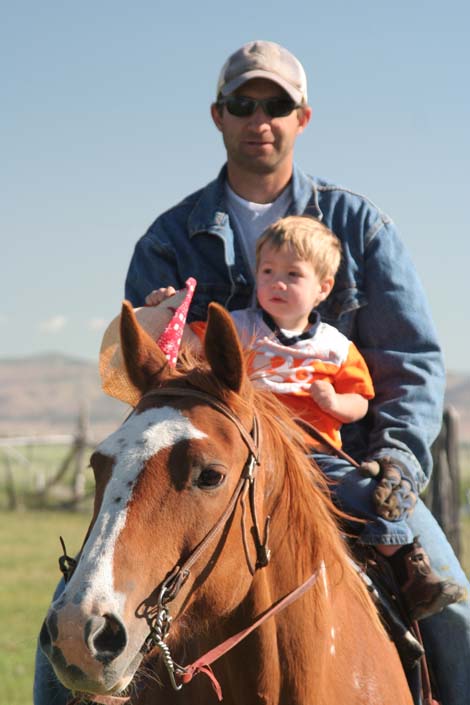 Nate and my littlest Cowboy saddle up.

Nate and his mom herd the cows.Brother in-law Idaho arrived at the spring pasture with his two boys at 6:30 AM. They had all the cattle gathered into the corral when everyone else arrived. Thanks Idaho and boys!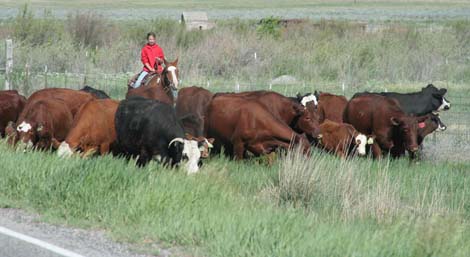 My Cowgirl and her Dad traded horses. Now she and Canyon are keeping the cows moving.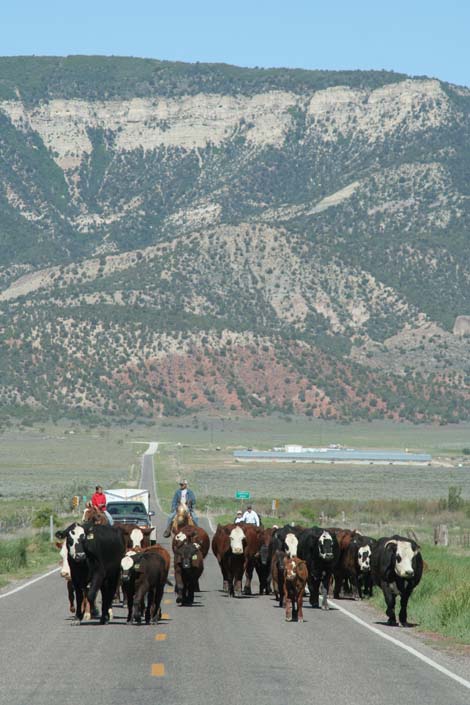 Leaving the spring pasture behind.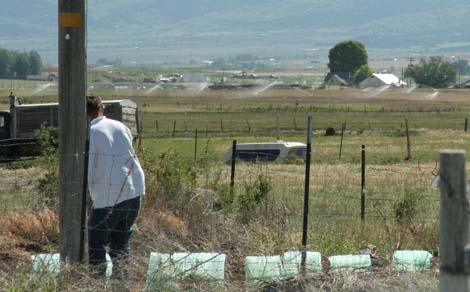 This man was out tending his garden. Little did he know what was approaching his open gate.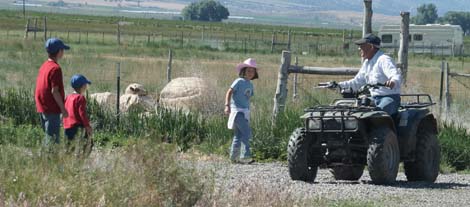 Grandpa gives the my Cowboys and Cowgirl instructions to keep the cows out of the man's yard.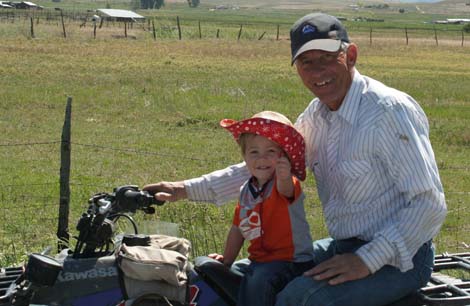 My baby Cowboy's favorite part of all: riding the four wheeler with Grandpa.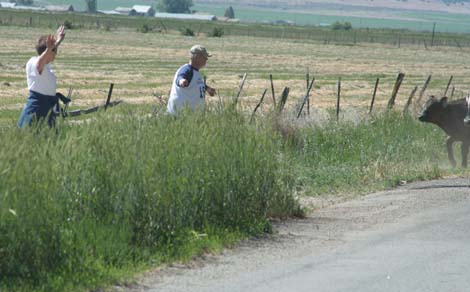 My parents were visiting, so we put them to work.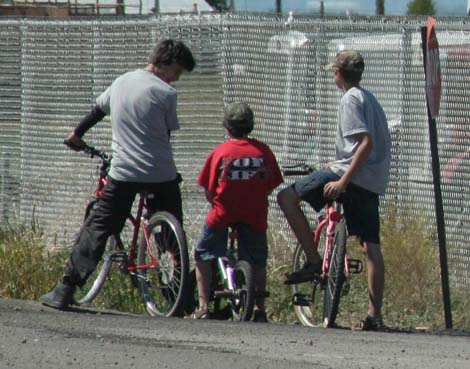 Some bicyclists stopped to watch the show.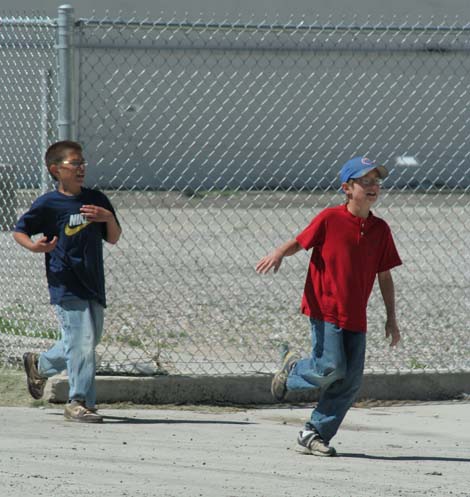 My nephew was here for the weekend and we put him to work, too. Run, run, hurry! You gotta block the fence opening before the cows get there!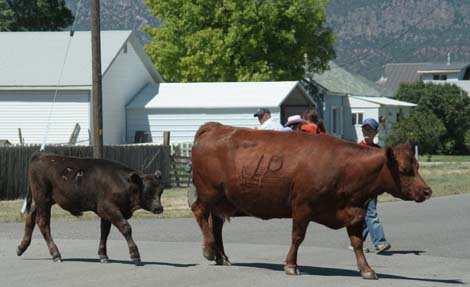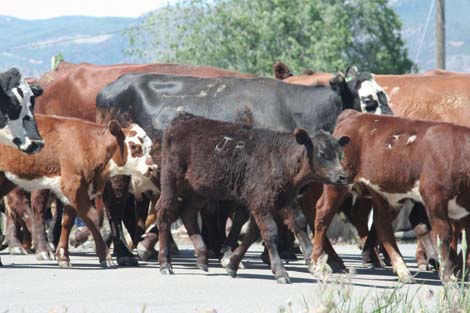 Crossing the street.

Merging/taking over the highway.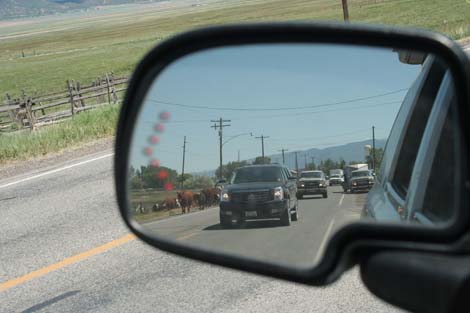 There was quite a bit of traffic that actually helped keep the cows moving on one side of the road.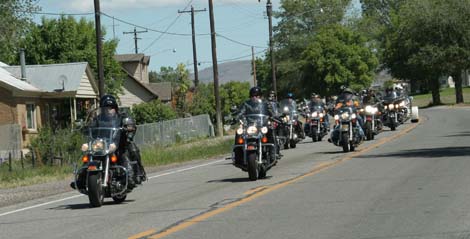 And then I heard this before I saw it. I have no idea how many there were but they went on and on and on.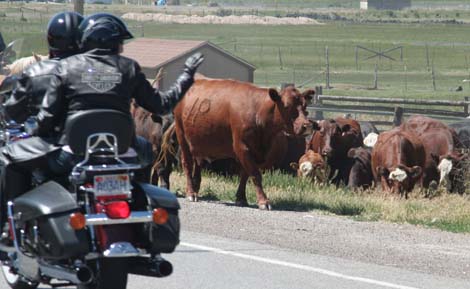 I think we were as much of an oddity to them as they were to us.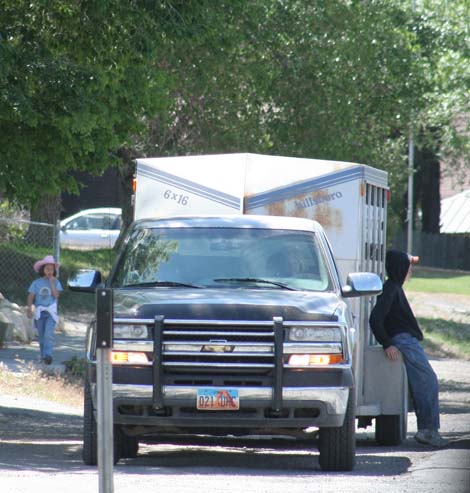 All the traffic gave the younger help some rest time.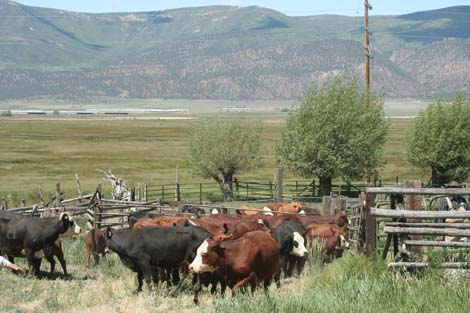 The summer pasture is within sight.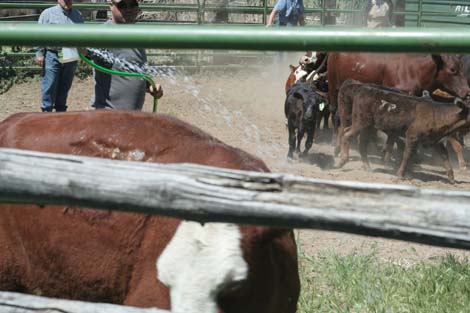 Into the corrals to be sprayed with fly spray.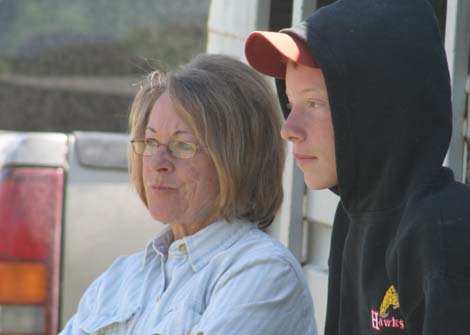 Grandma and my Cowboy Nephew who helped round up the cows early that morning watch.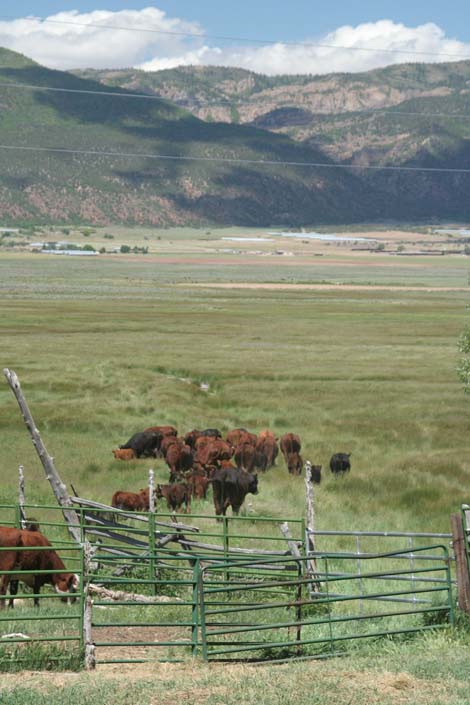 Finally, they are released into the summer pasture for three months. Then we'll repeat this adventure in reverse.