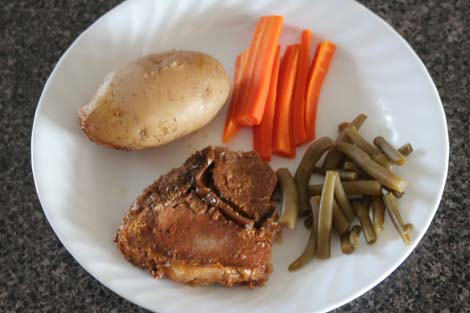 I love this meat glaze. It can be used for pork (shown above), chicken, or beef. It is mighty tasty no matter the meat and so simple. I generally mix the glaze, pour over meat in a slow cooker, and cook on high for five hours. The following recipe is enough for a 3-4 pound roast. You will want to halve it if you use it as a basting glaze on steaks. Here's what you'll need: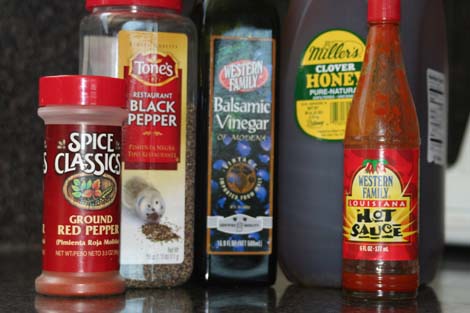 1 cup honey
6 Tablespoons balsamic vinegar
2 tsp. coarse ground black pepper
1/2 tsp. each red pepper sauce and ground red pepper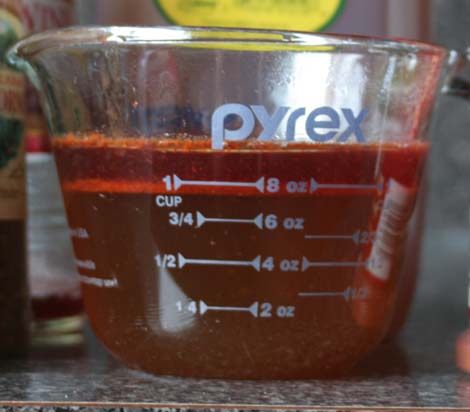 Combine all ingredients. Now here's where it gets fun. You could: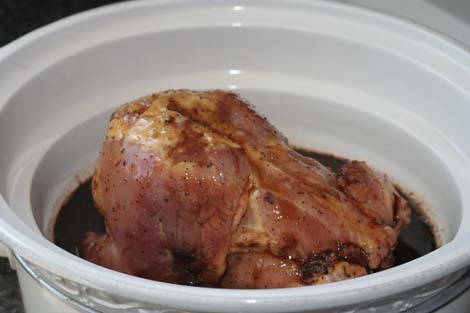 Place a fryer in a slow cooker and pour glaze over it.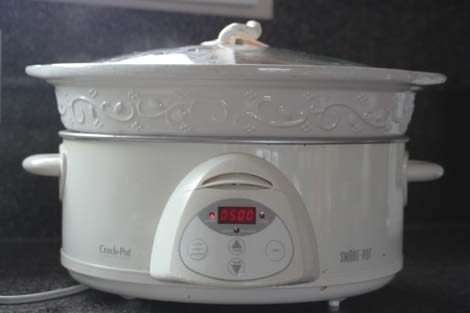 Cover and cook on high for 5 hours.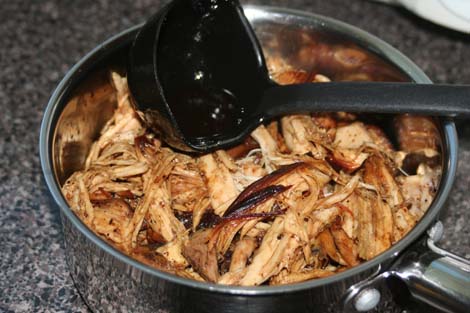 Shred chicken and spoon sauce over. Serve in salads, tacos, burritos, over rice, or on a bun.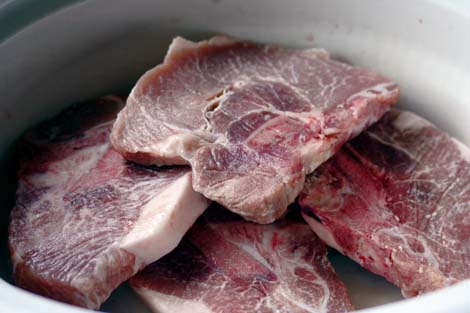 Or place some pork chops in the slow cooker.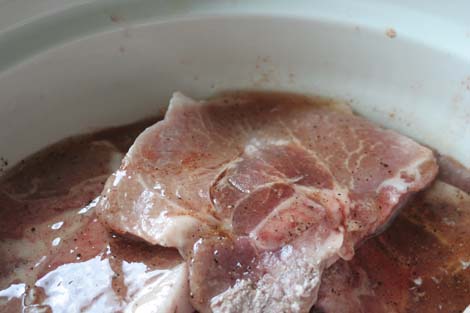 Pour glaze over the pork chops.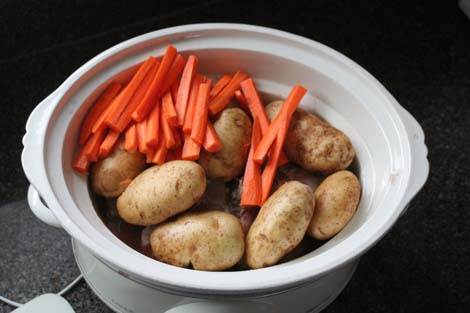 Scrub some potatoes and carrots. Prick potatoes. Peel and slice carrots. Place on top of pork chops.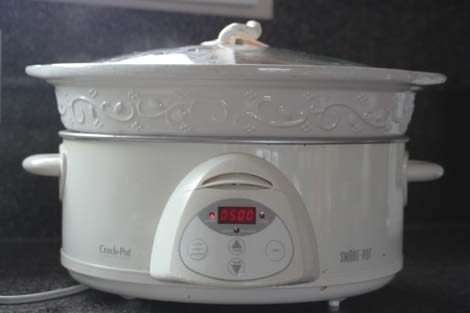 Cook on high for five hours.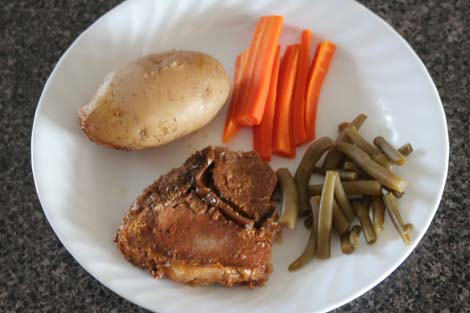 The glaze flavors the potatoes and carrots as well as the pork chops.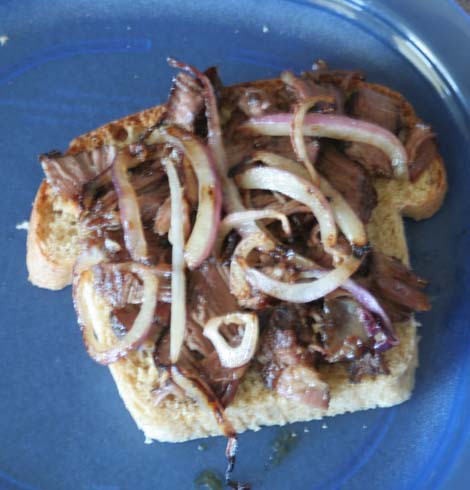 Or you could cook a beef steak in the glaze. Then saute some sliced red onion to create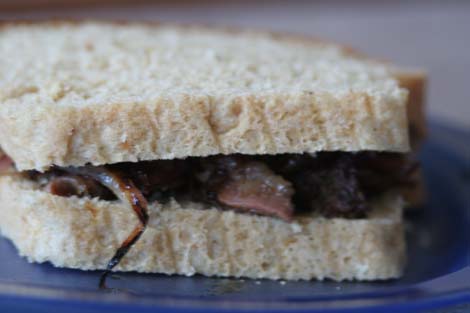 this mouthwatering sandwich.
My family loves the spicy sweet flavor of this glaze. I cooked a pork roast in this glaze in the slow cooker for Sunday dinner once thinking I would shred the leftover meat and cook it an additional hour in the slow cooker while I did dishes etc. Then we could have it for taco or enchilada filling later in the week. It didn't work because they ate every last bite of the roast! (Sorry, no pictures of the pork roast.)
I have since cooked a pork shoulder roast with this glaze in the slow cooker for 5 hours, removed and shredded the meat, then stirred it back into the sauce in the slow cooker for an additional 1-1.5 hours of cooking. It was oh so good. We've eaten the shredded meat over rice, in tacos, and as sandwiches. It is fairly spicy. The first time I ever used this glaze my children were gulping milk in between bites and comments of, "This is really good!"
I've never tasted Cafe Rio's sweet pork, but if it is a hot, sweet this recipe might be close. The meat would be really good in a Cafe Rio style salad. I hope you enjoy it as much as we do.
Three Pepper Glaze
1 cup honey
6 Tablespoons balsamic vinegar
2 tsp. coarse ground black pepper
1/2 tsp. each red pepper sauce and ground red pepper
Combine all ingredients. Pour over 3-4 lb. roast in slow cooker and cook on high for 5 hours. If desired shred meat, return to slow cooker, and cook in glaze for another 1-1.5 hours. (This will make it super spicy.)