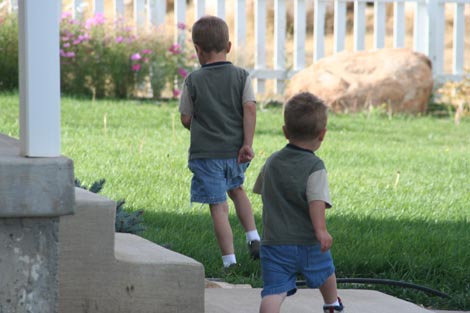 I drove the swim team carpool this week and decided to take advantage of the exercise room while the team practiced. I didn't get up early enough to get my cardio or weights in before breakfast. After getting the children off to school, I barely had time to do my physical therapy exercises before the two-year-old and I took Red Dragon Codex posters around to the area elementary schools. (The author Rebecca Shelley is coming in January.)
I was pretty proud of my time-efficient plan. What I didn't realize is that 5:00 PM is a pretty busy time in the weight room at a junior college. And though I'd left two children at piano lessons to be picked up by their father, that still left the two littlest boys with me.
Yep. In the weight room. With fifteen 18 and 19-year-olds pumping iron, running on treadmills, biking on stationary bikes. And me. And two little boys with toy tractors and semi trucks and kindergarten homework. Cause you know–he can read to me while I lift. Or rest. Or walk on the treadmill because those girls must be biking ten miles.
Do you ever feel out of place like when an almost 20-year old alternates stares between you and the two little boys busily pulling the weight pins in and out of the leg machine?
I'm pretty sure he was eyeing my paper bracelet. That's gotta be it. It had nothing to do with the two-year-old jumping on me whenever I sat down to stretch. Or the toys, backpack, and papers the student had to step over and around to get to his weight machine. It was that bracelet I had to pay $3 for since I don't have a student activity card. That's totally it.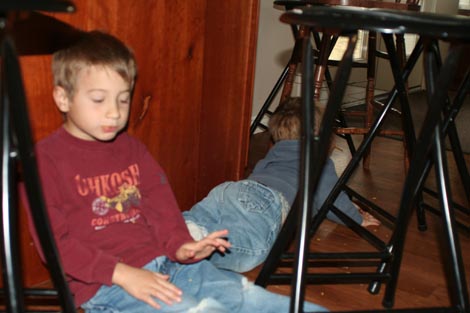 LOVE THIS IDEA. Check it out for a fabulous Christmas tradition. Now you know what I'll be doing tomorrow with the help of this little kindergartner. I think he'll do a great job at making number cards. Thanks Jenni!
(I think you could even use library books if you don't have enough. Just number them so they will be read first.)