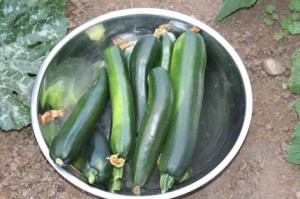 MONDAY
Vegetarian No Noodle Lasagna
Garlic Bread
Green Salad
TUESDAY
White Chile
garnished with Chopped Tomatos
Chopped Cilantro
WEDNESDAY
Korean Ribs (I'll be using a different cut of meat–not sure what yet.)
Baked or Mashed Potatoes
Sliced Tomatoes
Petite Peas
THURSDAY
Pineapple Pork over
Rice
Sliced Tomatoes
Zucchini
FRIDAY
Tacos
SATURDAY
Sloppy Joes
Potato Chips
Fruit Smoothie
Results of Last Week's New Dishes:
Baked Spinach and Cheese Noodles-It has a nice mellow taste and the spinach isn't overpowering. The Dijon mustard gave it a nice flavor. I think it needed a little more. I would prefer this dish baked in the oven. It dried out a little too much in the crockpot.
Enchilada Casserole-The flavor quality here depends on your enchilada sauce. If that's good, then the dish will be good.
Pineapple Pork-I didn't make this. I wanted navajo tacos that night with our fresh garden salsa. So that's what we had.