The 2016 Summer Book Trek has begun and I am a sponsor! (Which means you can win my books!) But not just my books–there are a lot of book prizes from many, different authors.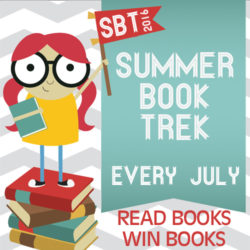 It's a fun way to try new authors and win great prizes, and all you have to do is read and earn points. You can see all the rules and how to play here
Take a look at the prize page, too, by clicking here. There is a book for everyone. Have you signed up yet?